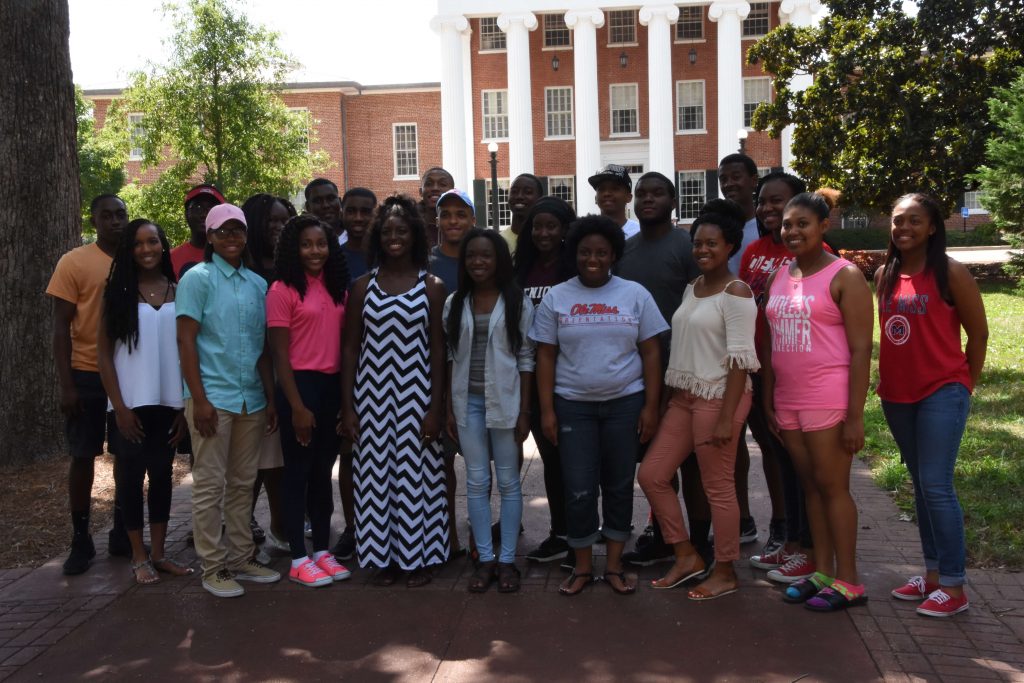 The Bridge STEM Program (BSP) is a five-week summer residential program that prepares incoming freshmen (from underrepresented groups) to become successful in STEM related fields at the University of Mississippi. The program is designed to provide these students with an immersion experience illuminating the life of an effective STEM major from an academic and social perspective.
Requirements:
Incoming Freshman at the University of Mississippi
STEM related major
*Please contact us by June 2017 if you are interested in participating in the Bridge STEM Program.
---
The Bridge STEM Program offers several job positions for current IMAGE members such as mentor, tutor, counselor, and night coordinator. These positions interact with the participants on a daily basis.
Requirements:
Fully active during the academic year
Available during the second summer session
*Ask about applying during the spring semester.